Slavo's 2020 Gift Guide for Grillers, BBQ'ers and Foodies
Stuck trying to figure out what to get for the griller or BBQ'er who already has everything? Don't worry, Slavo has got you covered. Here are links some of my favorite tools that will take your backyard BBQ to the next level.
(This post contains affiliate links)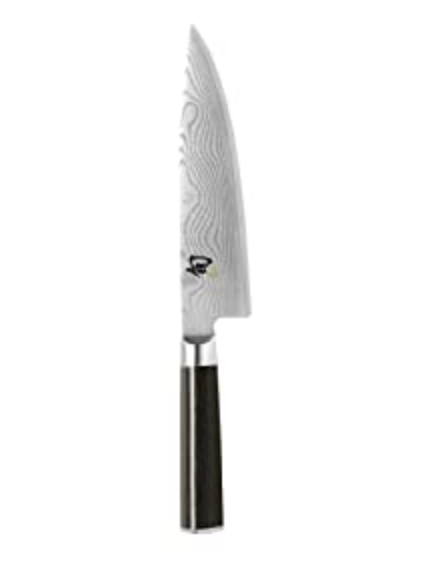 Have you ever used a really good knife? Like where you make that first cut and you immediately think, "holy shit this thing is sharp." Good knives are the most important thing in your kitchen, without question. If taken care of they will last decades, if not generations. Personally, I love Shun knives, the D-handle shape, the weight, the Damascus blade, I just love them. Knives can be incredibly expensive if you go crazy but they can, and will, last forever if you take care of them.
---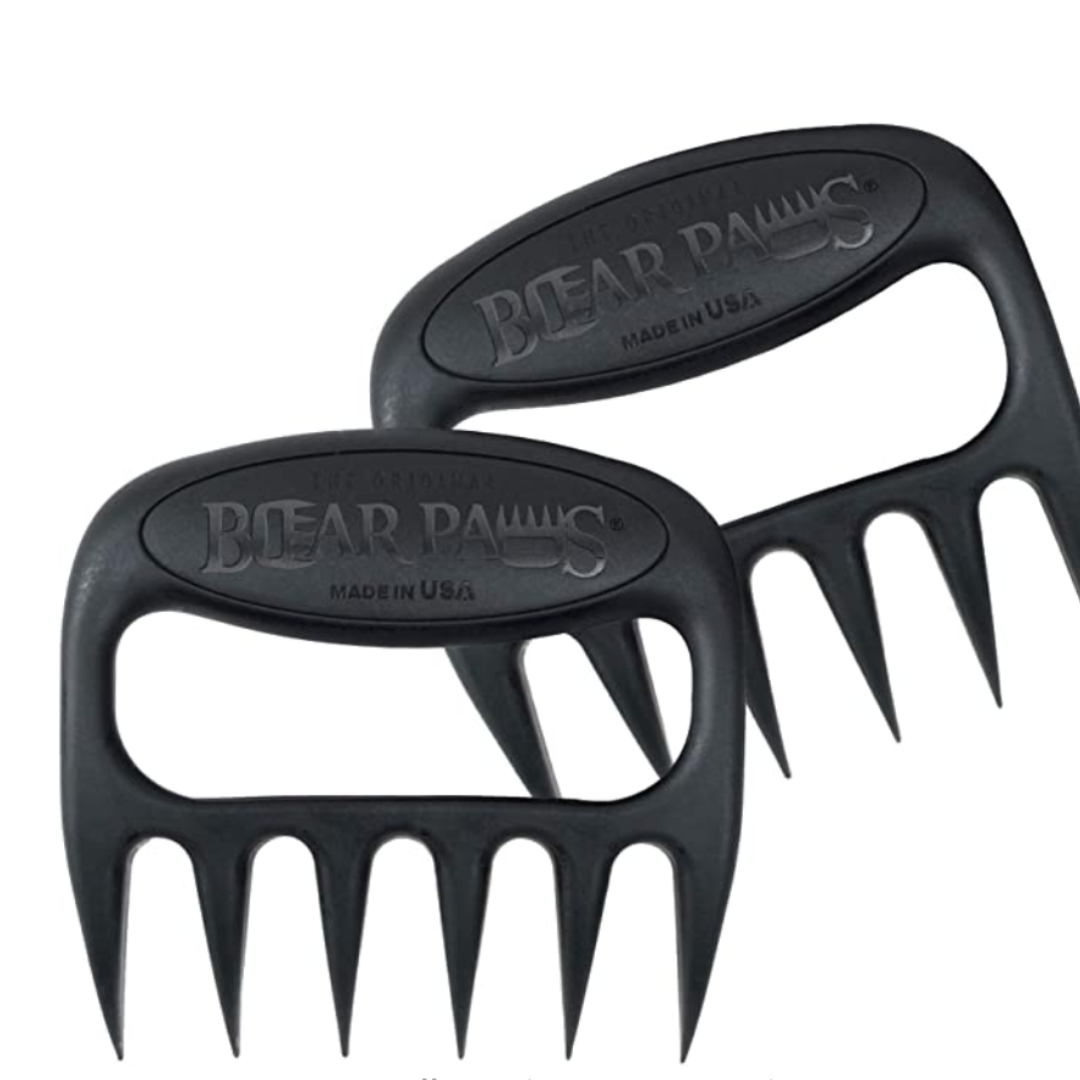 Bear Claws Meat Shredders are badass, simple as that. No longer are you trying to shred meat using forks while they're bending and getting hot in your hands. These make it so easy to quickly and efficiently shred a pork butt! Not to mention transferring hot meat to and from the grill/smoker. And, if you're in a pinch for a costume party you can go as Wolverine. Boom!
---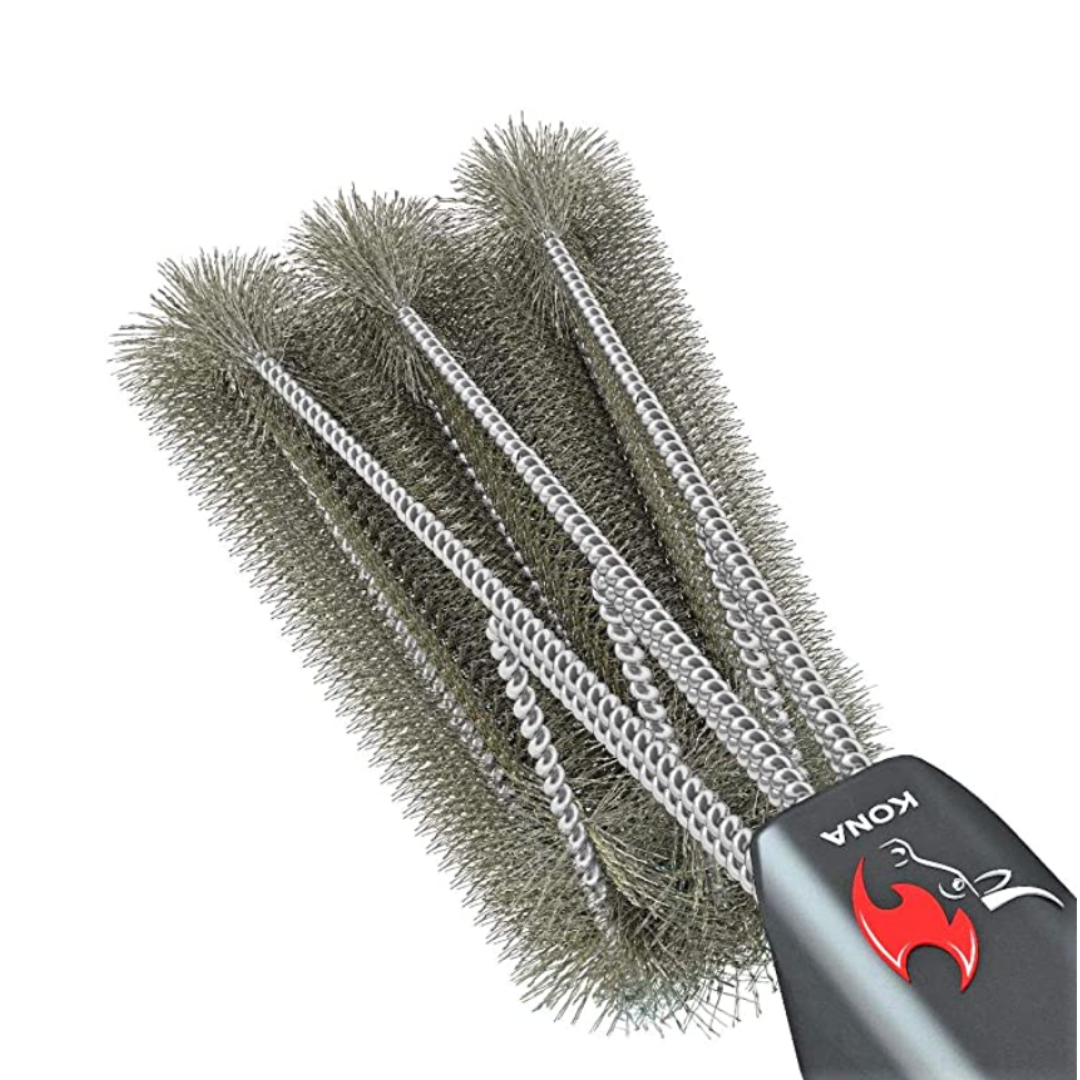 Keeping your grill clean is key and the best way to do it is having a brush that makes it easy. The Kona 360 brush is the best one I have ever tried and, trust me, I've tried them all!
---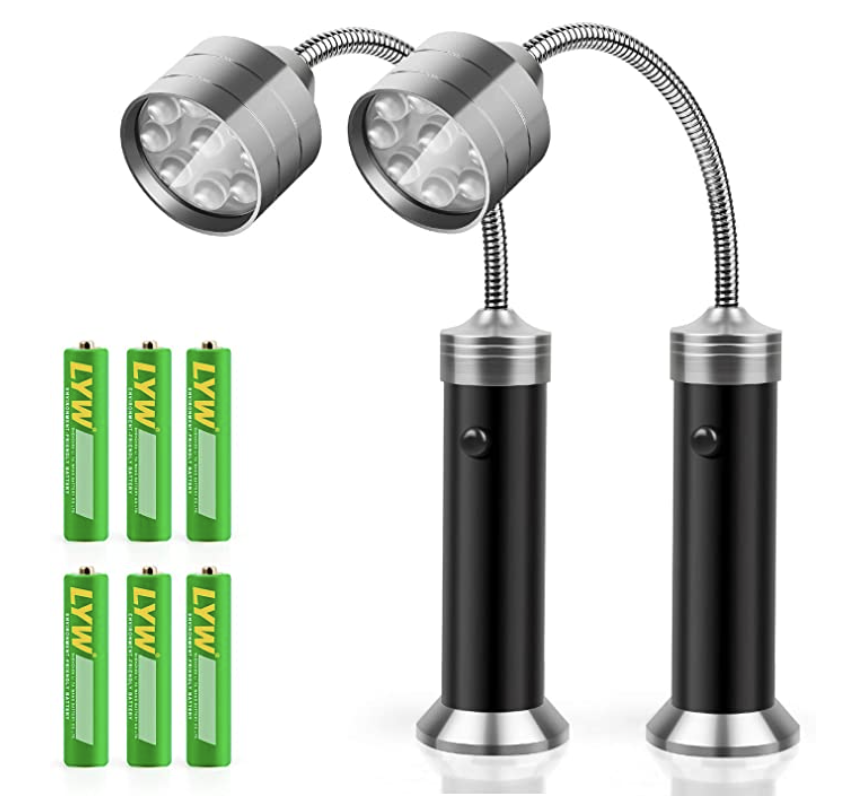 With the end of summer comes grilling in the dark! These magnetic lights are awesome to make sure you're cooking your food just the way you want! The flexible neck helps to shed light in those dark corners.
---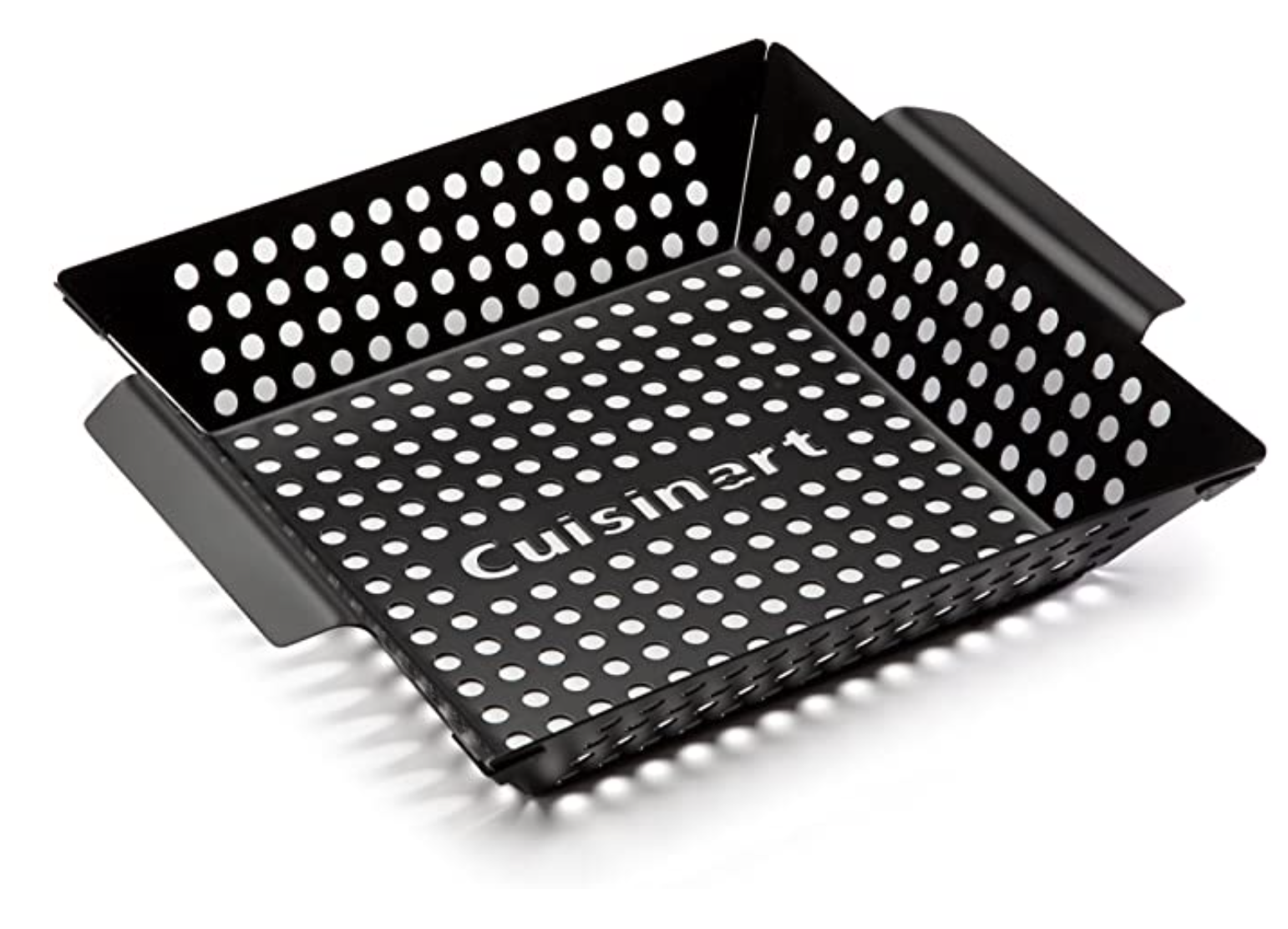 Grilled veggies and shrimp are the best, but having half of them fall between the grates is the worst. These grill baskets solve that problem and makes cooking small items on the grill easy breezy!
---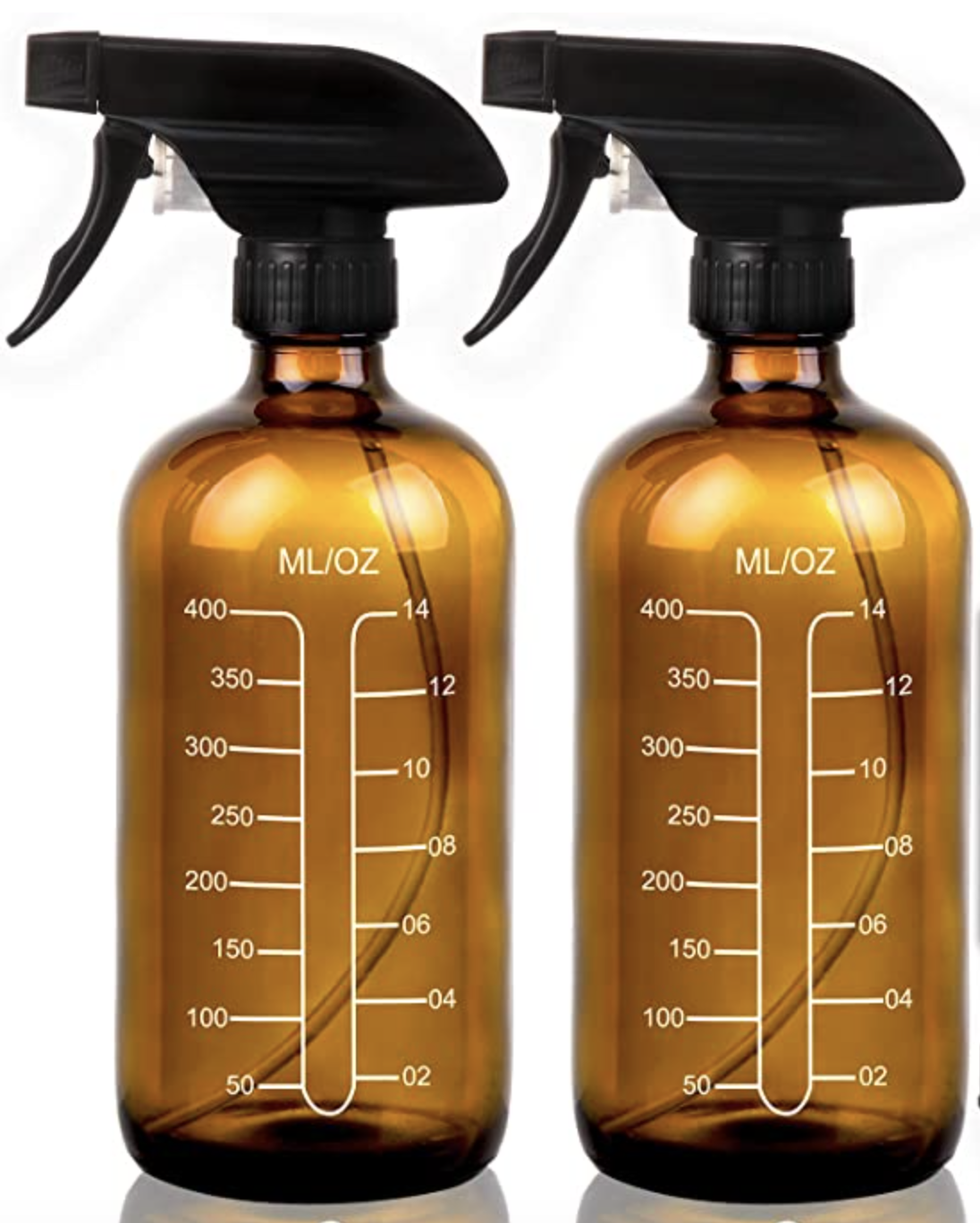 Spray bottles are key for smoking meats and it's important to make sure nobody is using your spray bottle to clean the bathroom that you're going to use for your pork butts on Saturday! These are very cool looking and easy to clean glass bottles that have a regular lid so you can save your mixture without taking up a bunch of room in the fridge.
---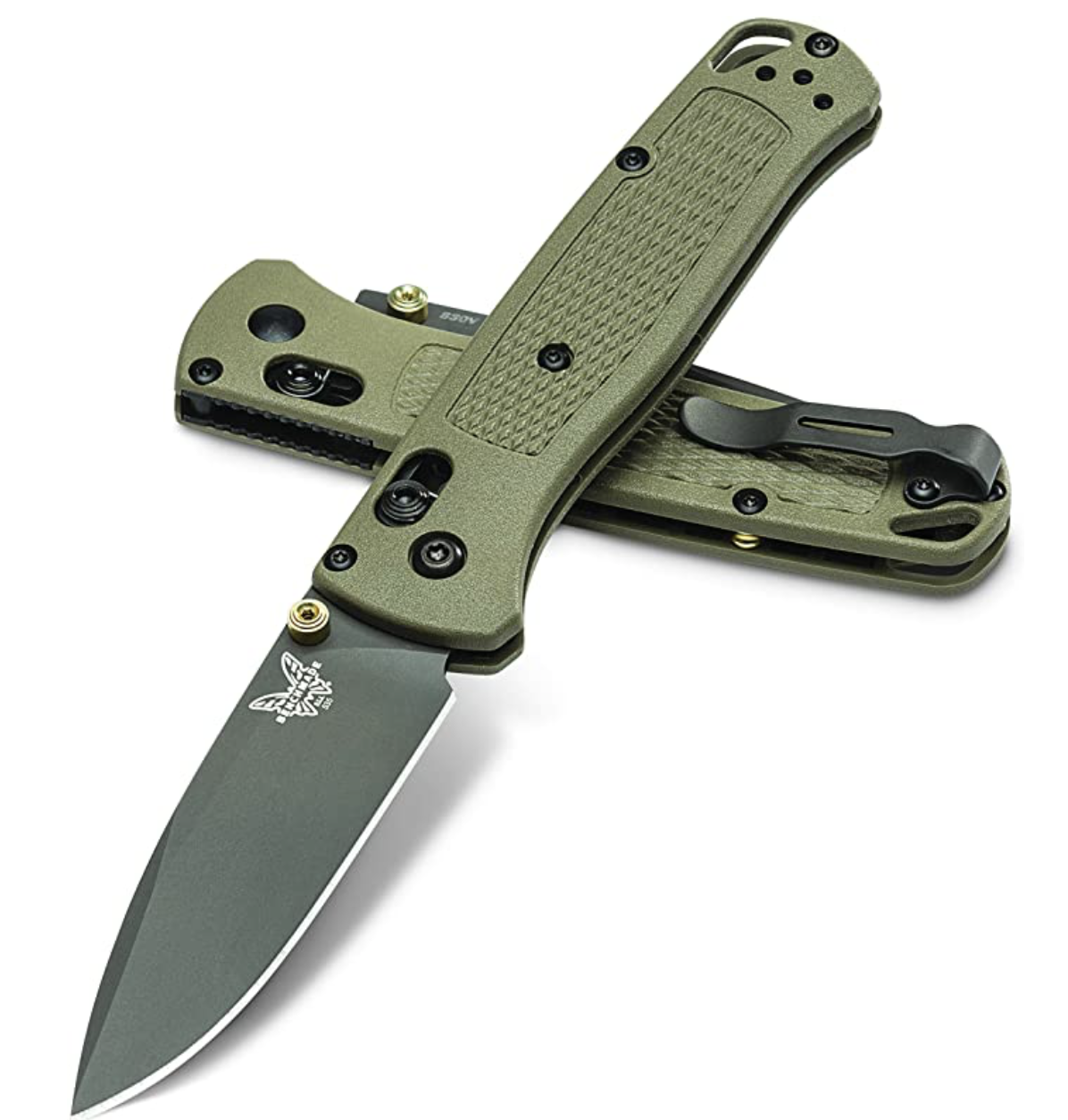 I remember growing up my dad always had a little bowl full of pocket knives and carried one with him at all times. You never know when you'll need one and once you start carrying one you'll be surprised how often it comes into use. Benchmade knives are about the best out there and they have a lifetime warranty which you don't see much in the knife world.